Two week scheduled break over Christmas and the New Year, unless the balloon goes up…

BCfm's weekly Politics Show presented by Tony Gosling with Irish Republican Labour activist Martin Summers was forced off FM, now online only. We were 'rested due to the pandemic' on 24 March 2020 by BCfm charity 'CEO' Patrick Hart who is a longtime personal friend of Bristol's all-powerful right-wing 'Labour' mayor Marvin Rees. This Internet only NOT The BCfm Politics Show is now available 17:00-c. 21:00 live on Fridays. Pat Har reptlaced us with a student show repeating MSM stories, The Bristol Agenda. If you'd like to share your views on such deliberate anti-community dumbing-down you can contact the BCfm board chair and CEO 'Don' here.
Radio4All audio files usually available 2-4hrs, after TX – we'll credit you if you rebroadcast
Any probs. mp3s should be on alternative links below by then
Part One – News Review and Investigative Reports
North Shropshire by-election disaster for Tories under Boris Johnson – with this swing Tories would end up with only 5 MPs – Rishi Sunak tipped to be next Tory leader – Andy Burnham tipped to be next Labour leader – Tories lose North Shropshire seat they held for nearly 200 years The Conservatives have lost the North Shropshire seat they held for nearly 200 years to the Liberal Democrats in a by-election blow to Boris Johnson. Winner Helen Morgan overturned a Tory majority of almost 23,000, declaring that the "party is over" for the PM. The result follows a torrid week for Mr Johnson, who has faced criticism over Downing Street parties and a rebellion by his own MPs over Covid measures. Tory MP Sir Roger Gale said the prime minister was on "last orders". "One more strike and he's out," he told BBC Radio 4's Today programme, adding that the by-election "has to be seen as a referendum on the prime minister's performance". Conservative Party chairman Oliver Dowden said: "I know that the voters of North Shropshire are fed up and they wanted to give us a kicking… We've heard that message loud and clear."
Rishi Sunak scarpered over to California – missing without leave when pressure over new furlough scheme – what was Rishi Sunak doing in California (worshipping at the church of satan perhaps…?) – Rishi Sunak regarded as a safe pair of hands by billionaires because he's one himself – Rishi Sunak under pressure over California talks with healthcare firms last week The Chancellor met with US healthcare company Grail, owned by Illumina for which David Cameron is a paid adviser, to learn about tech being rolled out to NHS patients last week Rishi Sunak is under growing pressure to say who he met in California last week after it emerged he sat down for talks with American healthcare firms. The Chancellor jetted off just as Omicron got its grips into the UK, but was forced to cut his trip short, flying back on Friday for crisis talks with hospitality leaders. Labour has called on Mr Sunak to publish all his meetings in the sunny state after the Mirror revealed he missed a virtual roundtable with pub and restaurant chiefs. Instead, he met with US healthcare company Grail, owned by Illumina for which David Cameron is a paid adviser, to learn about tech being rolled out to NHS patients.
Today in Parliament looks at lawyers fraud against Post Office sub-postmasters scandal with David Davis MP – Innocent postmasters deserve better compensation than this over miscarriage of justice It is wrong of the Government to seek credit for the decision to over interim compensation of 100,000 to each of 50 postmasters wrongly convicted in the Post Office IT scandal one of this country's worst ever miscarriages of justice. This isnt an act of benevolence. As the Post Offices main shareholder, they had no choice given the Court of Appeals verdict earlier this year. What is ominous is the continuing dithering over how to recompense hundreds of other subpostmasters who lost six figure sums, and their livelihoods in many instances, in civil action when erroneously blamed for fraudulent accounting errors that were caused, in fact, by a malfunctioning computer system and how Post Office bosses, officials and ministers covered this up. Former postmasters outside the Court of Appeal as part of theirFormer postmasters outside the Court of Appeal as part of their ongoing fight for justice over an accounting scandal now regarded as one of Britain's worst ever miscarriages of justice. This is simply not good enough a point made by Thirsk and Malton MP Kevin Hollinrake when he highlighted the plight of former Bridlington postmaster Lee Castleton who was shunned by customers, lost his savings and declared bankrupt after having to defend himself in the High Court. The backbencher said Mr Castleton had received just 28,000 recompense after losing 400,000. That is simply unfair and that route for compensation cannot persist, he warned Ministers.
Today in Parliament looks at Light Tank AJAX which Mod procurement at Abbey Wood, Bristol has so far wasted 5.5bn on 600 tanks which incapacitate their own crews – made by General Dynamics who are not up to the standard of old school Vickers – comparison – Army top brass knew about 'serious failings' in Ajax tanks for three years: MoD ignored warning about vibration and loud noise that led to servicemen being discharged with hearing loss A government review of Ajax said a 2018 safety recommendation saying that the vehicle must be redesigned Had correct action been taken public money would have been saved and troops would not have been injured Defence minister Jeremy Quin admitted the Ajax programme had 'serious failings' but it will not be scrapped The MoD was accused of being a laughing stock at a time when a show of strength was needed towards Russia Warnings that a £5.5billion armoured vehicle was badly flawed and would injure soldiers were ignored three years ago, an official inquiry has found. A government review of Ajax said a 2018 safety recommendation saying the vehicle must be redesigned due to excessive vibration was not acted upon. Had the appropriate action been taken public money would have been saved and scores of troops would have been spared injuries.
Terminator drone swarms: 'Slaughterbots' about killer drone swarms is a new short film from the Future of Life Institute – The Future of Life Institute (FLI) has today released Slaughterbots – if human: kill(), a short film that warns anew of humanity's accelerating path towards the widespread proliferation of slaughterbots – weapons that use artificial intelligence (AI) to identify, select, and kill people without human intervention. Watch it here. if human: kill() follows up on the FLI's award-winning short film, Slaughterbots, to depict a dystopian future in which these weapons have been allowed to become the tool of choice not just for militaries, but any group seeking to achieve scalable violence against a specific group, individual, or population. When FLI first released Slaughterbots in 2017, some criticized the scenario as unrealistic and technically unfeasible. Since then, however, slaughterbots have been used on the battlefield, and similar, easy-to-make weapons are currently in development, marking the start of a global arms race that currently faces no legal restrictions.
'Coat trailing' British Typhoon jet over Syria shoots down a 'hostile' drone, the first thing the RAF have brought down since the Falklands war – but what are they doing in Syria – A Royal Air Force Typhoon jet has shot down a "small hostile drone" over Syria, the Ministry of Defence says. It is the first time the British military has downed another enemy aircraft since the Falklands War nearly 40 years ago. The MoD said the drone – which was shot on 14 December – "posed a threat" to coalition forces fighting the Islamic State group in southern Syria. It did not say which hostile group was operating the drone. Defence Secretary Ben Wallace said the strike was "an impressive demonstration of the RAF's ability to take out hostile targets in the air". Two FGR4 jets were on a routine patrol from their base in Cyprus when they were asked to investigate the small drone on Tuesday. The pilots identified and destroyed it using an advanced short range air-to-air missile called Asraam. The incident took place near the Al Tanf coalition military base, close to the border with Iraq. An Asraam missile, which costs around £200,000 and has a range of 12-15 miles, flies at supersonic speed – faster than the speed of sound.
Matthew Tye (C-Milk): China's Nightmarish New Big Weapon Targets Race And Ethnicity – China building Bio Weapon that can target people based on race. China has been amassing a disturbing amount of genetic data from the rest of the world, and it's been doing it for something nightmarish. – "University of Wisconsin Scientists have made exogenous, naked DNA and injected it into veins for easy access into muscle cells for gene therapy. By combining this knowledge and particle-gun technology, we could create a microbullet out of a 1-um tungsten or gold ion, on whose surface plasmid DNA or naked DNA could be precipitated and deliver the bullet via a gunpowder explosion, electron transmission, or high-pressure gas to penetrate the body surface. We could then release DNA molecules to integrate with the host's cells through blood circulation and cause disease or injury by controlling genes." – Col. Guo Ji Wei, China's People's Liberation Army – www.advchina.net Matthew Tye, also known by his nickname C-Milk and YouTube pseudonym Laowhy86 is an American vlogger and video producer based in Binghamton, New York
George Szamuely, PhD, is a senior research fellow at Global Policy Institute (London). A former editor at the Times Literary Supplement (London) and the National Law Journal (New York), he has written for innumerable publications, including the Times, the Telegraph, the Spectator, Commentary, the New Criterion, the American Spectator, Counterpunch and the American Conservative. He is the author of Bombs for Peace: NATO's Humanitarian War on Yugoslavia, published by Amsterdam University Press. Follow him on Twitter @GeorgeSzamuely –George Szamuely live from Budapest, Hungary on Belarus insurrection trial, Ukraine war potential aiding pivot to NATO, China US economic and climate tensions; COP26 and the Climate Change agenda is the new 'Humanitarian intervention'. Nordstream II gas pipeline; blaming of Russia for high European gas prices despite it being Brussels' fault for halting Nordstream II until July 2022 at the earliest. Is there a future for nuclear power and what are its 'green' credentials?
The SIX places where WW3 could break out in 2022 – Danger now is tension between Iran and Israel, Ukraine and Russia may trigger a wider war. World War 3 MAPPED: The SIX places where WW3 could break out in 2022 WORLD WAR 3 fears have been ignited across the globe after Taliban fighters took over the capital of Afghanistan. The whole world is already fighting a common enemy: coronavirus. But now with hundreds of thousands fleeing Kabul, many are concerned WW3 may be on the horizon. World War 3 concerns were spiked in the wake of recent tensions with China over the Taiwan Strait. China sent Taiwan's airforce scrambling more than 140 aircraft into the airspace recently. The move sparked fears of all-out war. Tensions are on the rise with the country, especially in the wake of the Aukus submarine deal between the UK, USA and Australia, designed to ensure the West is prepared in the face of China's ever-growing submarine fleet. Express.co.uk has compiled a guide for the flashpoints where World War 3 is most likely to erupt in 2021.
Now abandoned Afghanistan Bagram detention centre is toured by journalist Alex Crawford from Sky news. Former president Hamid Karzai told Sky News in an interview he gave before the Taliban pushed out the Ashraf Ghani government that the existence of the Bagram detention centre and the terrible stories emanating from within it infuriated him and caused multiple fallouts between him and the American politicians he dealt with. He never forgave his American partners for what happened inside Bagram detention centre. "They were meant to come here for peace, not bomb villages and hold captives," he told us in July. The Americans said a few years ago they handed over control to the Afghan security partners they had trained but few in the country believed the US relinquished complete control especially as the centre sits inside the military base they ran and operated. For most Afghans, the Bagram detention centre was firmly an American creation and one which continues to be a terrible stain on their reputation. Every dark, dank corridor and every ransacked room in the detention centre holds a story – and all of them seem grim.
The Upsetter Michael Gillard – Data (de)base – British Transport Police Special Branch have been tinkering with the police intelligence NSBIS database to cover their illegal activities with Islamist informers –  Special Branch corruption and a plot to deceive the Prime Minister A ROGUE Special Branch unit was quietly disbanded after falsifying reports about an MI5 informant on one of the UKs most secret intelligence databases, The Upsetter can reveal. The counter-terrorism unit, which worked with MI5 to neutralise threats to UK transport networks, became mired in corrupt and unethical practices around the chaotic recruitment and management of informants. An informant handler in the unit admitted fabricating reports on the National Special Branch Intelligence System (NSBIS), which holds SECRET information about domestic extremism and counter-terrorism.
Terry Pickford from North West Raptor group explains how his bird watching pals have been prevented from checking on the nests of Birds of Prey like the endangered Hen Harriers – landowners and gamekeepers are illegally killing Hen Harriers because they occasionally kill grouse – now they're coordinating with the RSPB over the issuing of licences to check on nests. The RSPB has also been forcing non-disclosure clauses into the licence agreements but most at the North West Raptor Group have refused to sign these agreements. The Raptor politics web site has been designed to publicise instances of illegal persecution of protected birds of prey by some gamekeepers on England's moorland shooting estates. We also intend to highlight at the same time details of how experienced and licensed raptor workers are being harassed and frustrated in their work to conserve protected birds of prey, in particular in Lancashire's Forest of Bowland. We would like to extend an invitation to other British raptor workers to forward details to us of raptor persecution in other areas which they may wish to expose on the Raptor Politics web pages. If you have images you wish to show to the wider world, all the better just please get in touch. Terry Pickford a founder member of the North West Raptor Group (1967), provides his views in the attached video of the ongoing raptor persecution taking place throughout Lancashire's Forest of Bowland. Terry points out that the persecution of raptors in his opinion is currently much worse now than it was 40 years ago. Many followers will be astounded to learn that since 2006 Peregrine nesting pairs in the Forest of Bowland have been reduced from 18 to a single breeding pair, with many breeding territories completely destroyed making their future use impossible. No one will be surprised to learn both the Peregrine and Hen Harrier are now being forcibly restricted from settling to breed on all of Bowland's privately owned shooting estates, being contained to one estate owned by United Utilities
https://www.bitchute.com/video/Ob9V3GchkWHq/
Part Two – Covid Climate Round-Up With End Times Prophecy Reports
Tuesday's Vaccine Passports Vote: Starmer's Labour party keep Boris in power by backing Boris' government with 100 Tory 'opposition' rebel MPs voting against. Roll of honour: every MP who voted against vaccine passports: 1. Jackie Doyle-Price (teller) 2. Philip Hollobone (teller) 3. Adam Afriyie 4. Lee Anderson 5. Steve Baker 6. Shaun Bailey 7. Siobhan Baillie 8. Harriet Baldwin 9. John Baron 10. Scott Benton 11. Bob Blackman 12. Peter Bone 13. Ben Bradley 14.Karen Bradley 15. Sir Graham Brady 16. Andrew Bridgen 17. Steve Brine 18. Miriam Cates 19. Sir Christopher Chope 20. Brendan Clarke-Smith 21. Sir Geoffrey Clifton-Brown 22. Tracey Crouch 23. Philip Davies 24. David Davis 25. Dehenna Davison 26. Jonathan Djanogly 27. Richard Drax 28. Sir Iain Duncan Smith 29. Tobias Ellwood 30. William Wragg 31. Dr Liam Fox 32. Louie French 33. Richard Fuller 34. Marcus Fysh 35. Nus Ghani 36. Jo Gideon 37. Chris Grayling 38. Chris Green 39. Damian Green 40. James Grundy 41. Robert Halfon 42. Stephen Hammond 43. Mark Harper 44. Sir John Hayes 45. Adam Holloway 46. Tom Hunt 47. Mark Jenkinson 48. David Jones 49. Simon Jupp 50. Alicia Kearns 51. Julian Knight 52. Sir Greg Knight 53. Robert Largan 54. Andrea Leadsom 55. Sir Edward Leigh 56. Andrew Lewer 57. Dr Julian Lewis 58. Chris Loder 59. Mark Logan 60. Jonathan Lord 61. Tim Loughton 62. Craig Mackinlay 63. Anthony Mangnall 64. Karl McCartney 65. Stephen McPartland 66. Esther McVey 67. Stephen Metcalfe 68. Damien Moore 69. Robbie Moore 70. Anne Marie Morris 71. Holly Mumby-Croft 72. Sir Bob Neill 73. Dr Matthew Offord 74. Mark Pawsey 75. Sir Mike Penning 76. John Penrose 77. Andrew Percy 78. Tom Randall 79. John Redwood 80. Laurence Robertson 81. Andrew Rosindell 82. Gary Sambrook 83. Bob Seely 84. Greg Smith 85. Henry Smith 86. Dr Ben Spencer 87. Jane Stevenson 88. John Stevenson 89. Julian Sturdy 90. Sir Robert Syms 91. Derek Thomas 92. Craig Tracey 93. Tom Tugendhat 94. Theresa Villiers 95. Christian Wakeford 96. Sir Charles Walker 97. David Warburton 98. Giles Watling 99. Sir Desmond Swayne 100. Pauline Latham The DUP: 1. Sir Jeffrey Donaldson 2. Paul Girvan 3. Carla Lockhart 4. Ian Paisley 5. Jim Shannon 6. Sammy Wilson Green: 1. Caroline Lucas Labour: 1. Diane Abbott 2. Apsana Begum 3. Dawn Butler 4. Emma Lewell-Buck 5. Clive Lewis 6. Rebecca Long Bailey 7. Bell Ribeiro-Addy 8. Graham Stringer Independent: 1. Jeremy Corbyn 2. Rob Roberts Liberal Democrat: 1. Alistair Carmichael 2. Wendy Chamberlain 3, Daisy Cooper 4. Tim Farron 5. Sarah Green 6. Wera Hobhouse 7. Christine Jardine 8. Layla Moran 9. Sarah Olney 10. Munira Wilson
On the dangers of Omicron Martin Summers shouts 'We don't know' actually we do know from South Africa's Dr Pieter Streicher on UNHERD – Since its discovery in the Gauteng province of South Africa in November, a new Covid variant has set off a spiral of harsh restrictions, travel bans and questions about the efficacy of the existing two-dose vaccines. Dr Angelique Coetzee, the scientist who first raised the alarm in Gauteng, has repeatedly assured the public that early observation of symptoms suggests that Omicron could be milder than the Delta variant. Despite some reassuring signs on the ground, reaction to the new variant has been dramatic, with Boris Johnson warning of a 'tidal wave' of cases in the UK and Joe Biden predicting an 'explosion' of cases in the US. To unpick some of the data coming out of Gauteng, Freddie Sayers sat down with researcher at the University of Johannesburg, Pieter Streicher, who has been following the developments of the Omicron variant in his home country. Pieter is clear that, like all waves of the virus, there will predictably be a sharp increase in cases in the coming weeks in South Africa and beyond. But cases are not, he says, the best metric by which to measure the threat of Omicron. When measuring the virulence of any variant, it is more important to study records of hospitalisations and excess deaths.
The health service might be 'overrun'? Omicron precautionary principle or paranoia? – Steve Baker MP drawing a line under unending lockdowns. 'The state, as a machine, has deliberately set out to terrify people'. Provocative Martin Summers accuses Tony of supporting all minority views including paedophilia specifically! Elizabeth from Aberdeen on Talk Radio says small and medium businesses are being closed down as a result of the World Economic Forum's Great Reset – Boris Johnson is a graduate of the 'Young Global Leaders' at the WEF and Kier Starmer is part of the Trilateral Commission which is another well-funded globalist-linked NWO lobbying group. Tory Steve Baker accuses Boris Johnson of 'creating a miserable dystopia' by re-imposing Covid curbs as he says 'at least' 60 Conservative MPs will vote against 'Plan B' – but Keir Starmer says Labour will back the rules MPs will vote on Tuesday on the Government's 'Plan B' coronavirus restrictions Steve Baker today accused Boris Johnson of 'creating a miserable dystopia' Tory MP said 'at least' 60 of his colleagues will vote against Plan B on Tuesday But Sir Keir Starmer today confirmed Labour will be voting in favour of Plan B Tory MP Steve Baker today accused Boris Johnson of 'creating a miserable dystopia' by re-imposing coronavirus restrictions as the Prime Minister braces for a massive Conservative revolt over 'Plan B'. Mr Baker lashed out at Mr Johnson and claimed 'at least' 60 Tory MPs will vote against the Government on Tuesday when they are asked to rubber-stamp the PM's latest Covid curbs.
https://www.youtube.com/watch?v=PNmZPGU70wU
Senator Ron Johnson in the US senate looks at vaccine trial injuries – pregnant women and children now being told to have boosters when they were not even included in the original short-term emergency Covax trials – Senator Ron Johnson (R-Wis.) – Vaccine injured – Cody Flint, airline pilot from Cleveland, MS who accumulated 10,000 hours of flight time diagnosed with left and right perilymphatic fistula, Eustachian tube dysfunction, and elevated intracranial pressure following Pfizer vaccination – Ernest Ramirez, father from Austin, TX whose only son collapsed playing basketball and passed away from myocarditis following Pfizer vaccination – Amy and Abby Alvo, family from Los Angeles, CA whose daughter suffered adverse reaction from first dose of Pfizer vaccine, having been denied a medical exemption twice, she will be kicked off her collegiate cheer team if she is not fully vaccinated – Doug Cameron, farm operations manager from Idaho, permanently paralyzed following vaccination – Kyle Werner, professional mountain bike racer from Boise, ID diagnosed with pericarditis following vaccination – Suzanna Newell, triathlete from Saint Paul, MN diagnosed with an autoimmune disease and reliant on a walker or cane to walk following vaccination  = Kelly Ann Rodriguez, young mother from Tacoma, WA reliant on walker following vaccination – Maddie de Garay, 12-year old Pfizer clinical trial participant from Cincinnati, OH confined to wheelchair and feeding tube – Brianne Dressen, Astra Zeneca clinical trial participant from Utah, co-founded react19.org, a patient advocacy organization dedicated to increasing awareness of adverse events – Dr. Joel Wallskog, orthopedic surgeon from Mequon, WI diagnosed with transverse myelitis following Moderna vaccination
US Bestseller: The Real Anthony Fauci by Robert F. Kennedy Jr. on the Tucker Carlson show on Fox News – massive rise in chronic diseases such as autism since the 1970s so what is the explanation? Insurance companies refused to indemnify vaccines so in 1986 the US government agreed to – CDC – is a military organisation so the military were behind the 1986 act indemnifying all vaccine companies against the damage and death their vaccines do to the public – Over his 50-year career as a government bureaucrat, Dr. Fauci has consistently served the interests of himself, Big Pharma and the military ­ while failing the American public. What I unearthed about Dr. Fauci, through painstaking and meticulous research, not only obliterates the media spin … but should also alarm every American who cares about this country ­ and the future our children will inherit. In my book I reveal how Fauci: failed dismally over his 50-year career with the National Institute for Allergy and Infectious Diseases (NIAID) to address the cause, prevention and cures for the exploding epidemic of allergies and chronic disease sabotaged safe and effective off-patent therapeutic treatments for AIDS violated federal laws to allow his pharma partners to use impoverished and dark-skinned children as lab rats in deadly experiments with toxic AIDS and cancer chemotherapies. will personally profit from sales of Moderna's COVID vaccine, co-developed by Moderna and NIAID promotes "agency capture" ­ the subversion of democracy and public health by the drug industry partnered with the Pentagon to approve taxpayer-funded "gain-of-function" experiments to breed pandemic superbugs in poorly regulated labs in Wuhan, China and elsewhere, under conditions that almost certainly guaranteed the escape of weaponized microbes like SARS-CoV-
Vaccines as a CIA weapon of global domination from the 1970s: Dr Andrew Wakefield points out that vaccines are a military weapon because they are used to bribe foreign governments – Vaccines, the CIA, and how the War on Terror helped spread polio in Nigeria How a polio vaccination in Nigeria collapsed in the face of anti-Western sentiment and conspiracy theories, and why using a vaccine drive to hunt Bin Laden may not have been the smartest idea ever conceived by the CIA's strategists Guardian reporter Saeed Shah claimed this week that "the CIA organised a fake vaccination programme in the town where it believed Osama bin Laden was hiding in an elaborate attempt to obtain DNA from the fugitive al-Qaida leader's family."– Man, Measles and Make-Believe (2019) – Man, Measles, and Make-Believe — Conference Helps Separate Fact from Fiction as Dr. Andrew Wakefield Returns to Chicago AutismOne has announced that Dr. Andrew Wakefield, an author and award-winning filmmaker, will separate fact from fiction in the current debate over measles. Dr. Wakefield's presentation at the AutismOne 2019 Conference will address what herd immunity is and what it is not, with regard to both the pre-vaccine and vaccine eras. The lecture will examine the consequences – real and potential – for vaccines that do not reproduce natural immunity. And it will address the question of whether we should fear measles, and, if so, why? The AutismOne 2019 Conference will be held at the beautiful Loews Chicago O'Hare Hotel from May 22-May 26. Measles Vaccine vs Herd Immunity, Andrew Wakefield, Chicago, Man Measles & Make-Believe (20Mar19)
This whole thing is about control and nothing to do with a virus. Katharine Gun X: UK Parliament Votes For Vaccine Passports; Russell Brand Hypocrisy
Aluminium in Food & Vaccines Causes Alzheimer's and Autism; nevertheless Dr Chris Exley who proved this has been axed from his research department by Keele University Vice Chancellor Trevor McMillan. Aluminium DOES cause Alzheimer's: Expert says new findings confirm the metal plays a role in the devastating brain disease Chris Exley is a professor in bioinorganic chemistry based at Keele University A link between between aluminium and Alzheimer's has existed for many years But a lack of evidence has caused the scientific community to remain unsure However, his new research confirms the metal plays a role in cognitive decline There has been a strong link between human exposure to aluminium and the incidence of Alzheimer's disease for half a century or more We already know that the aluminium content of brain tissue in late-onset or sporadic Alzheimer's disease is significantly higher than is found in age-matched controls. So, individuals who develop Alzheimer's disease in their late sixties and older also accumulate more aluminium in their brain tissue than individuals of the same age without the disease. Even higher levels of aluminium have been found in the brains of individuals, diagnosed with an early-onset form of sporadic Alzheimer's disease, who have experienced an unusually high exposure to aluminium through the environment or through their workplace This means that Alzheimer's disease has a much earlier age of onset, for example, fifties or early sixties, in individuals who have been exposed to unusually high levels of aluminium in their everyday lives. We now show that some of the highest levels of aluminium ever measured in human brain tissue are found in individuals who have died with a diagnosis of familial Alzheimer's disease. The levels of aluminium in brain tissue from individuals with familial Alzheimer's disease are similar to those recorded in individuals who died of an aluminium-induced encephalopathy while undergoing renal dialysis.
Countering a world gone mad: Stand In The Park hold meetups in parks and pubs etc to bring together locally those involved in the movement against the globalist fascist Covid tyranny – A STAND IN THE PARK – The Stand Community Outreach is aimed at getting more people to our Stands, which have been a starting point for many of those beginning to 'wake up' since the 'Covid era' began. A Stand in the Park is all about connection, unity, empowerment and coming together physically as we make our Stand for personal truth and freedom. We are creating true community through our weekly Stands and as people begin to doubt what they are being fed by the mainstream, we are very often the first port of call. We are not going out into our high streets or public spaces to preach to the converted or to hammer those beginning to question the official narrative with our own – which naturally varies from person to person. We are definitely not there to confront or argue with those who are unable to see the monumental web of deceit they are ensnared in. We are simply letting people know that we are here, and that there is a safe and welcoming space to come and speak freely about things: to ask those questions that are too uncomfortable to broach with friends and family; and to gain access to a wealth of alternative information that can appear daunting to many people who are just waking up. The idea is to meet people where they are at, which is often at the ground floor level, and not to propel them straight to the penthouse suite, blow their minds and potentially scare them off completely! It's quite easy to send someone running straight back into the 'comfort and safety' of the mainstream narrative by hitting them with too much too soon.
Four Seasons Healthcare CEO Jeremy Richardson explains that government policy makes absolutely no sense when it comes to care homes – also that many Covid deaths have nothing whatever to do with Covid – Care home residents 'more at risk from staff shortages than Covid' Care home residents are at greater risk from staff shortages than Covid, an industry leader has claimed ahead of the looming deadline for vaccinations. On Thursday, all carers who have not received their second dose of a coronavirus vaccine, and who are not deemed medically exempt, will no longer legally be allowed to continue working. On Monday, The Telegraph reported that care home bosses are begging the Government for an "11th-hour reprieve" to delay mandatory covid vaccines, amid fears that managers will be forced to sack 60,000 staff this week. However, the Department for Health and Social Care (DHSC) has refused to delay the deadline for mandatory vaccination of care home staff. In contrast, a mandatory vaccination policy for NHS staff will come into force next April. Jeremy Richardson, the chief executive of Four Seasons Health Care, which represents about 8,000 residents and is one of the largest providers in the country, has reiterated the pleas for a delay, insisting that staffing shortages present a greater risk to residents than Covid-19.
Matt Le Tissier – Southampton football legend demands inquiry into mystery heart problems spike 'Going through roof!' – SOUTHAMPTON legend Matt Le Tissier demanded an immediate investigation on whether the Covid vaccine has contributed to a rising number of footballers suffering from heart problems. – Former footballer Matt Le Tissier admitted to struggling to get his head around growing reports of football players suffering from heart problems and demanded 'some answers' after cases are going 'through the roof'. During the last European Championships former Tottenham and Denmark star Christian Eriksen collapsed on the pitch after suffering a cardiac arrest and is now set to resume his career with an implanted heart defibrillator. Manchester City legend Sergio Aguero announced that he will hang up his boots after being diagnosed with cardiac arrhythmia following a game with Barcelona in which he experienced severe breathing difficulties.
Professor Chris Exley sacked for exposing the dangers of Aluminium in vaccines –   The VC has misinformed the Governance Committee about funding to my group, painting a picture of obscurity to support his contention that I am anti-vaccine and therefore, so is my research. he following statement by the VC is obscure and misinforms further the Committee that my funding streams are out of step with those of the University. No other person or group within the University receives funding or donations of this nature; therefore this research funding is very much out of line from the rest of the University and inconsistent with our normal approach to funding research activity. The VC clearly does not recognise significant funding received by Keele from The Bill and Melinda Gates Foundation (a US company) or Bet365 (a UK company) as being in any way equivalent. However, in this statement he does recognise that no other research within Keele is sufficiently prominent worldwide to receive unsolicited donations from individuals. Hence, Keele had no issues with closing down its only online donations portal for several weeks to prevent further donations towards my research.
Camelford Water Disaster 3000 times the maximum permitted levels of aluminium sulphate which happened as a result of privatisation working practice changes in 1988. – Camelford water poisoning residents given terrible advice, inquest told Expert tells inquest into death of Carole Cross that boiling water would have tripled concentration of aluminium Residents caught up in Britain's most severe case of mass poisoning received the "worst possible advice" in the aftermath of the disaster, an inquest has heard. People living in Camelford, Cornwall, were given "terrible" advice about what to do after their water supply was contaminated with aluminium sulphate, including to boil water, which would have increased the concentration, it was claimed. The remarks came at the resumption of a long-running inquest into the death of a former Camelford resident, Carole Cross, from a rare brain disease 16 years after the poisoning. Scientist Chris Exley said Cross's brain contained a greater amount of aluminium than any he had examined during his career. "The amount of aluminium in her brain is of an order rarely seen and only seen previously in cases of aluminium toxicity," he said. Exley said he had studied samples of more than 100 brains and Cross "has the record" in terms of amounts of the metal. Cross was living in north Cornwall in July 1988 when the water supply serving Camelford and the surrounding area was contaminated with 20 tonnes of aluminium sulphate, which was accidentally dumped into the wrong tank. The inquest has heard that residents were advised to boil their water. Exley, a professor of bioinorganic chemistry at Keele University, told the inquest: "The advice given at the time was the worst possible advice to give. Boiling the water would have tripled the concentration of aluminium. It was absolutely terrible advice. I don't think anyone was given any good advice, it is utterly beyond belief and it cannot be acceptable."
Bristol Merchant Venturers secretly control the utilities such as water firms which Margaret Thatcher privatised – SMV Investments – worth just over £7 million – is an unlimited company, meaning that it does not have to file accounts or an annual report at Companies House, the official register or UK companies. However, it did send Companies House an annual report in March 2001 which contains detailed information about the financial year that ended on 10 November 2000. Although it is now two and a half years old, it is the most up-to-date information about the firm on public record. Parkes claims that SMV no longer files accounts with Companies House because it isn't run as a company any more. – In 2001, SMV Investments had £564,000 invested in property. It included land behind properties on Redland Road, a building in Kingsholme Road in Southmead, land between York Place and Richmond Terrace in Clifton, properties at 146 and 150 Whiteladies Road, and the Artillery Ground, home to the Territorial Army, also on Whiteladies. – But it is believed the Society's holdings stretch far beyond Bristol. At the beginning of 2002, its agricultural portfolio consisted of 21,323 acres. The Society controls farms as far away as Basingstoke, a nursery, a canal longboat marina and a gravelpit in Buckinghamshire. Part of its huge Croome Estate at Defford near Worcester is home to a government surveillance and communications station. – According to its 2001 accounts, SMV also had £6.7 million invested in 33 companies. As you'd expect, most of the shares are in investment trusts, banks and major firms. But SMV had money with some firms engaged in what many would call highly questionable activities. It had: · £41,000 with BAe Systems. Now the world's biggest arms producer, BAe Systems makes submarines, warships, warplanes and missiles. It has sold arms to some of the most repressive regimes in the world, including Indonesia and Saudi Arabia. · £203,000 in Marconi, a communications firm, part owned by BAe, also heavily involved in military contracts. · £126,000 with British American Tobacco, the UK's largest tobacco company (and a major rival to Bristol-based Imperial Tobacco). In 2000, BAT was accused of smuggling, racketeering and tax evasion. It is currently under investigation by the Department For Trade And Industry for alleged smuggling. · £423,000 with Astrazeneca, long criticised for its huge investments in GM technology. In 2000 they were exposed for secretly developing so-called GM terminator technology, which aid agencies and charities believe will allow multi-nationals to hold Third World farmers to ransom. · £78,000 in Glaxo Wellcome, seriously criticised for allegedly putting its profits before the rights of HIV victims in the developing world to get affordable treatment. · £901,000 in the petrol company Shell, accused of serious human rights violations in Nigeria.
ACILIS mineral water has high amounts of silica which help the body remove poisonous aluminium which has been introduced via food and vaccines – A study has found drinking a litre of mineral water every day can prevent cognitive decline in Alzheimer's sufferers by removing aluminium from their bodies Patients who took part in the new study drank a litre of mineral water every day for 13 weeks – and the majority showed no further signs of cognitive decline. One patient saw the amount of aluminium in their body drop by 70 per cent and three participants actually showed an improvement in their mental health. Professor Christopher Exley, of Keele University, who led the research, said the 'surprising' results gave hope to findings ways to combat the devastating disease. He said: 'There were two parts to our research. The first is that drinking silicon water does remove aluminium from the body. 'When you drink silicon-rich mineral water aluminium throughout the body is gathered up into the blood and then excreted through the urine.


The disgusting sacking by Keele University Secretary and Vice Chancellor Trevor McMillan 'We cannot risk our NIHR grant by keeping Exley here'. http://www.aluminiumresearchgroup.com
Trial of Accused 'Vault 7′ Leaker Opens in New York – Wikileaks' massive data dump as a result of the decision to extradite Julian Assange to the United States = Assange won't face charges over role in devastating CIA leak The decision surprised national security experts and some former officials, given prosecutors' recent decision to go after the WikiLeaks founder on Espionage Act charges. First, the government is facing a ticking clock in its efforts to extradite Assange to the United States from the United Kingdom, where he is being held. Extradition laws require the U.S. to bring any additional charges against Assange within 60 days of the first indictment, which prosecutors filed in March, accusing Assange of helping former Army intelligence analyst Chelsea Manning hack into military computers. Second, prosecutors were worried about the sensitivity of the Vault 7 materials, according to an official familiar with the deliberations over whether to charge Assange. Broaching such a classified subject in court risks exposing even more CIA secrets, legal experts said. The CIA has never officially confirmed the authenticity of the leaked documents, even though analysts widely believe them to be authentic.


An Officer And A Spy (J'Accuse) – Roman Polanski's amazing but censored 2019/20 film about the Dreyfuss affair – Based on author Robert Harris's novel, French/Jewish Captain Alfred Dreyfus is wrongly convicted of treason by exchanging secrets with the German Empire. As he endures a life imprisonment sentence at Devil's Island, fellow officer Georges Picquart discovers doctored evidence from his trial. While the real traitor goes unpunished and continues his duties, Picquart struggles to reveal corruption between the military and government. To prove Dreyfus's innocence, Picquart risks his career and life as French military intelligence will stop at nothing to hide the truth – European distributors of Roman Polanski's An Officer And A Spy, on the French antisemitism scandal the Dreyfus affair, have told Screen they are standing by their release plans despite protests in Paris and a fresh rape allegation against the director. As previously reported, Gaumont is pushing ahead with a 550-screen release in France from today despite an accusation by photographer Valentine Monnier that Polanski raped her in 1975 when she was 18-years-old. Polanski has denied the allegation via his lawyer who says they plan to take legal action against Le Parisien newspaper, which printed Monnier's story. Other distributors have now confirmed to Screen that they will not divert from their release plans for the historical drama, which centres on French-Jewish army officer Alfred Dreyfus who was falsely accused of being a spy in the late 19th century.
Preacher Barry Smith from New Zealand – Revelation 20:15 – NWO – Mark of the Beast – Quantum Dot Tattoos – Global Church from – Born of the Flesh and Born of the Spirit – BETTER THAN NOSTRADAMUS by Barry Smith – Chapter 1:Now Will You Listen? Suspended U.S. Constitution Chapter 2:Nostradamus Chapter 3:A Mirror From The Past Chapter 4:The History of the Seals Chapter 5:A Detailed Description of the Meaning of the Seals Chapter 6:The Palladium Chapter 7:What is a Freemason? Is Lucifer Satan? Chapter 8:A Mason Reveals All – the Coup de Grace Chapter 9:The Mystery Revealed – Secret Teachings Chapter 10:The Occult Nature of the Seals on the U.S. $1 Bill Chapter 11:A Strange Phenomena Chapter 12:The Announcement Chapter 13:Setting Up the New World Order – Operation Desert Storm Chapter 14:The Task to Hand – Try Out the Plan Chapter 15:The Plan – Remove Politicians' Power and Authority Chapter 16:The Conditions Chapter 17:Conditionalities – World-wide Illustrations Chapter 18:Exporting the Plan Chapter 19:Full Speed Ahead for Continual Change Chapter 20:A Matter of Sovereignty Chapter 21:THe U.S. Role in the New World Order Chapter 22:Setting the Stage for Strong World Leader Chapter 23:Who Is He? Chapter 24:Farewell to Cash – Update Chapter 25:Global 2000 – What Fun Chapter 26:Chaos 2000 Chapter 27:The Report from Iron Mountain Chapter 28:Hi Mother Earth Chapter 29:Israel – The Geographical Centre Chapter 30:An Interesting Calculation Chapter 31:Health, Healing, and Population Control Chapter 32:Religion Versus Relationship Chapter 33:Wake Up In Heaven Chapter 34:Death – The Ultimate Experience Chapter 35:The Cross – The Invitation
February 2019 Ofcom complaint result: UKLFI exposed as creation of Israeli foreign ministry – Bristol Post article: BCfm cleared after being reported to Ofcom for anti-semitic conspiracy theories
---
Many Bilderbergers have profited from COVID-19[2]. This page lists over 100 Bilderbergers' roles in the COVID-19 event. Present and former members of the Steering committee are underlined:
Virus R & D
A lot of evidence suggests that the virus did not occur naturally, but was genetically manipulated from a naturally occurring bat coronavirus and possibly parts of additional viruses[3]. Bilderberg members have done important work in developing the CRISPR gene editing technique:
Pandemic Planning
Many Bilderbergers have experience at Pandemic Planning, and the group has been well represented at such exercises for at least 20 years.[8] Those with the most obvious ties:
Task Forces
In Spring 2020, many nation states formed COVID-19 Task Forces, many of which had, or acted as if they had, "state of emergency" powers to override standard operating procedure.
National Task Forces
Handlers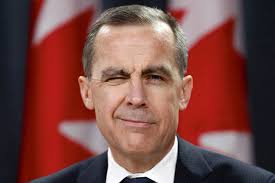 Others
Other significant institutions have appointed Bilderbergers to their Covid or pandemic groups:
Lockdowns
Most nation states decreed what was termed a "lockdown", i.e. a drastic restriction of freedom of movement. This was in opposition to the 2019 WHO best practice guide for pandemics, which specifically advised against this practice. As of Summer 2021, there is little scientific evidence that these measures had any measurable impact on spread of COVID-19, but this claim remains part of the COVID-19 official narrative.
Masks
Track and Trace
Controlling the Narrative
Regina Dugan – 2015 – DARPA, Facebook, Google, "The global pandemic is our generation's Sputnik", CEO of Wellcome Trust
Henry Kissinger – 2019–2010 , 2008–1994 , 1992–1980, 1978, 1977, 1971, 1964, 1957 October, 1957 February – Arch-Bilderberger deep politician, numerous influential public pronouncements on COVID-19
Charles Michel — 2018, 2016, 2015 – As President of the European Council, in December 2020 he proposed an international treaty on pandemics.[35]
George Soros – 2002, 2000, 1996, 1994, 1990 – The Good Club, influence of BLM to control the narrative in 2020[36]
Big media
The non reporting of Bilderberg by TV or newspapers reveals that the group has considerable control of big media, which was mobilised to support the official narrative.
Promoting panic
Commercially-controlled media's coverage of COVID-19 was a more-or-less monotone echo of the fear-driven official narrative, while calmer, more scientific voices "were never invited to the expert table", as the editor of Bild admitted in August 2021.[38]
Oliver Bäte – 2017 – A German businessman who made various alarmist statements about the virus, such as comparing it to a "worldwide meteor impact" or the explosion of a nuclear power station.[39]
Shiraz Maher – 2015 – A "Terror expert" who reportedly had a case of COVID-19 which was "classified as "mild" by British health authorities". Maher wrote a "horrifying account of his experience with COVID-19" which was picked up by the commercially-controlled media after it "went viral" on Twitter.[40]
Opinion polling
Renate Köcher – 2018 – A German pollster who researched attitudes to COVID-19 and was interviewed about them by corporate media[41][42]
Censorship
Big tech is notoriously opaque in its censorship, which reached record heights in 2020/21 on the topic of COVID-19[44], as predicted by Event 201. Involvement in censorship is difficult to prove, but it seems likely that censorship was carried out with the agreement of (or at the behest of) the following chief execs:
Sidelining drug therapies
Sidelining of drugs to treat the disease was a requirement for the granting of Emergency Use Authorisation of the experimental jabs. Many Bilderberg controlled groups, such as Médecins Sans Frontières, termed repurposed drugs "disinformation".[50][51]
Sidelining natural immunity
An especially obvious glitch in the official COVID narrative has been the sidelining of natural immunity and highly questionable advice to try and mandate towards universal COVID-19 vaccination.
Vaccines
Dozens, perhaps hundreds of Bilderbergers have been actively promoting the gene therapies referred to as "COVID-19 vaccinations".[58] This list contains only the most fervent advocates and those with key jobs allowing them to throw large institutional behind such opinions:
"COVID-19 does not respect borders. No country will be safe until the people of every country have access to the vaccine."
Audrey Azoulay [59]
"People act like they have a choice. You don't have a choice. Normalcy only returns when we've largely vaccinated the entire global population [against COVID-19]."
Bill Gates (2020)  [64]
R & D
Production & distribution
Mandation
Bilderbergers have been both calling for and decreeing mandatory injections in response to COVID-19.
Vaccine Passports
Great Reset
The Great Reset is an SDS] reframing of economic inequality in a positive light: "You'll own nothing, and you'll be happy". COVID-19 has seen unprecedented peacetime increases in the money supply and corporate welfare for selected collaborating large organisations.
Covid spending promotion
French Covid debt commission
France's Prime Minister Jean Castex chose the French Covid debt commission to "steer the nation's deliberations on the future of public finances in the aftermath of the pandemic." He is not known to have attended the group, but three of his 10 commissioners have done so:[121]
Unproven/Unclear role