Listen live online each week 17:00 to 19:00 BST, 10:00-12:00 EST, 09:00-11:00 PST. Repeats 2100 & 0900 BST daily https://www.internet-radio.com/station/prsc
BCfm's weekly Politics Show presented by Tony Gosling with Irish Republican Labour activist Martin Summers continues online after being 'rested due to the pandemic' on 24 March 2020 by BCfm charity CEO Pat Hart. The Internet only BCfm Politics Show is now available 17:00-19:00 live on Fridays.
We are ready to go live on BCfm's FM server remotely, awaiting the go-ahead from the managing editor. Initially we were told 'In the light of government and Ofcom guidance' his team decided 'not to broadcast discussion or political shows' that 'might put the FM licence at risk', because they 'don't want the burden of dealing with potential Ofcom complaints'. Now we've been told a wider 'reorganisation' is underway and this show may be allowed to return to FM in November 2020. 
February 2019 Ofcom complaint result: UKLFI exposed as creation of Israeli foreign ministry – Bristol Post article: BCfm cleared after being reported to Ofcom for anti-semitic conspiracy theories
Radio4All audio files usually available 1-3hrs, after TX
Any probs mp3s should be on alternative links below by then
Feel free to forward this show through networks and to media contacts
First hour News Review: Criminalising trespass – Rees Mogg; Steve Pearce Bristol City Cabinet member for waste is pursuing an injunction against Bristol van dwellers in St Werburghs; Government set to pass new 'hostile' anti-Traveller laws this autumn. The Travellers' Times can reveal that lawyers and campaigners are ready to act after the government recently announced that new 'hostile' anti-Traveller laws, which could include the criminalisation of trespass, will be delivered this autumn. The laws are set to follow the Government's consultation on unauthorised camps and sites late last year and the Conservative Party's 2019 General Election manifesto promise to criminalise trespass. Traveller law experts are already set to challenge any new laws in court, say lawyers. "At the time the consultation was in progress we made it clear why we felt that the Government's proposals were discriminatory and unlawful," a senior lawyer from Community Law Partnership told the Travellers' Times. "If the Government bring in these proposals, then we are already instructed to take forward court challenges." Home Secretary Priti Patel told MP's that new laws based on the 2019 government consultation on unauthorised Traveller camps and sites would be brought forward in autumn. Earlier this month, Jacob Rees-Mogg, Leader of the House of Commons, told MP's that the Government intended to deliver on its election promise to make trespass a criminal offence……
Conor Gogarty – Bristol Post and Daily Mirror – smear travellers in newspapers part of Tory campaign to criminalise trespass as UK leaves European Court of Human Rights: Road 'descending into slum' with drug taking and defecating in plain sight of kids. Business owners on New Gatton Road in St Werburghs, Bristol, are campaigning for the council to take action 'before a child gets killed' by Conor Gogarty & Lila Randall 16 FEB 2020 – Business owners in Bristol say a road has 'descended into a slum' with people injecting drugs in view of schoolchildren, fly tipping and defecating on the street. Other problems plaguing New Gatton Road in St. Werburghs, north-east central Bristol, are illegal caravan dwellers who allegedly discard drug needles onto the streets. Now businesses have hit out at Bristol council for not taking action to clean-up the area and protect children. Wholesaler BL Flooring and brewery Fierce & Noble say used needles are regularly discarded and "vegan propaganda" graffiti sprayed around the area, Bristol Live reports. BL Flooring complained to Bristol City Council about the caravans on an almost daily basis, but says none have been removed since last March and claims some have been there more than a year. After a complaint by nearby climbing centre Bloc Climbing, the Local Government Ombudsman last month found the council had been negligent in addressing the encampment. It ordered the council to pay Bloc Climbing £750 in compensation… 
5G mast in St. Pauls – Freya Lockwood from Bristol Smart Cities who has refused interviews.  St Paul's residents 'concerned' as 5G mast installed People living nearby claim that they weren't properly consulted about the plans A 5G mast has been installed on Newfoundland Road in St Pauls this week, leaving residents feeling "neglected" as they claim they were never consulted. The planning application was approved by Bristol City Council in September 2019 and 18 objections were made. The objections predominantly raised concerns over claims that 5G is harmful to the health of humans, as well as its visual impact. The Report To Committee document states the application was "carefully considered" by officers and a consultation was held with ward councillors and Cabot Primary School, which is near the site, was notified. No responses were received from councillors or the school following this pre-application consultation. WHP Telecoms has been approached for a statement by BristolLive, but we are still awaiting a response. Amirah Cole, community activist and former manager of the Malcolm X Community Centre said she feels "devastated" that the mast was installed after applications for 5G masts were recently rejected by Bristol City Council. She feels as though there has been a lack of communication between members of the community and ward councillors. She said: "It makes you think, who is serving your community? I'm just really shocked. I can't believe it. It makes residents feel as though they are not being heard. This just can't continue. "It's as if because it's St Pauls, anything goes here. We recently fought for the M32 Maples and now we're fighting for this. We're always fighting for something. "People should be looking out for the residents because St Pauls is not a dumping ground. It's as if the planning groups think if they do something, no one will notice. It's one battle after the other."…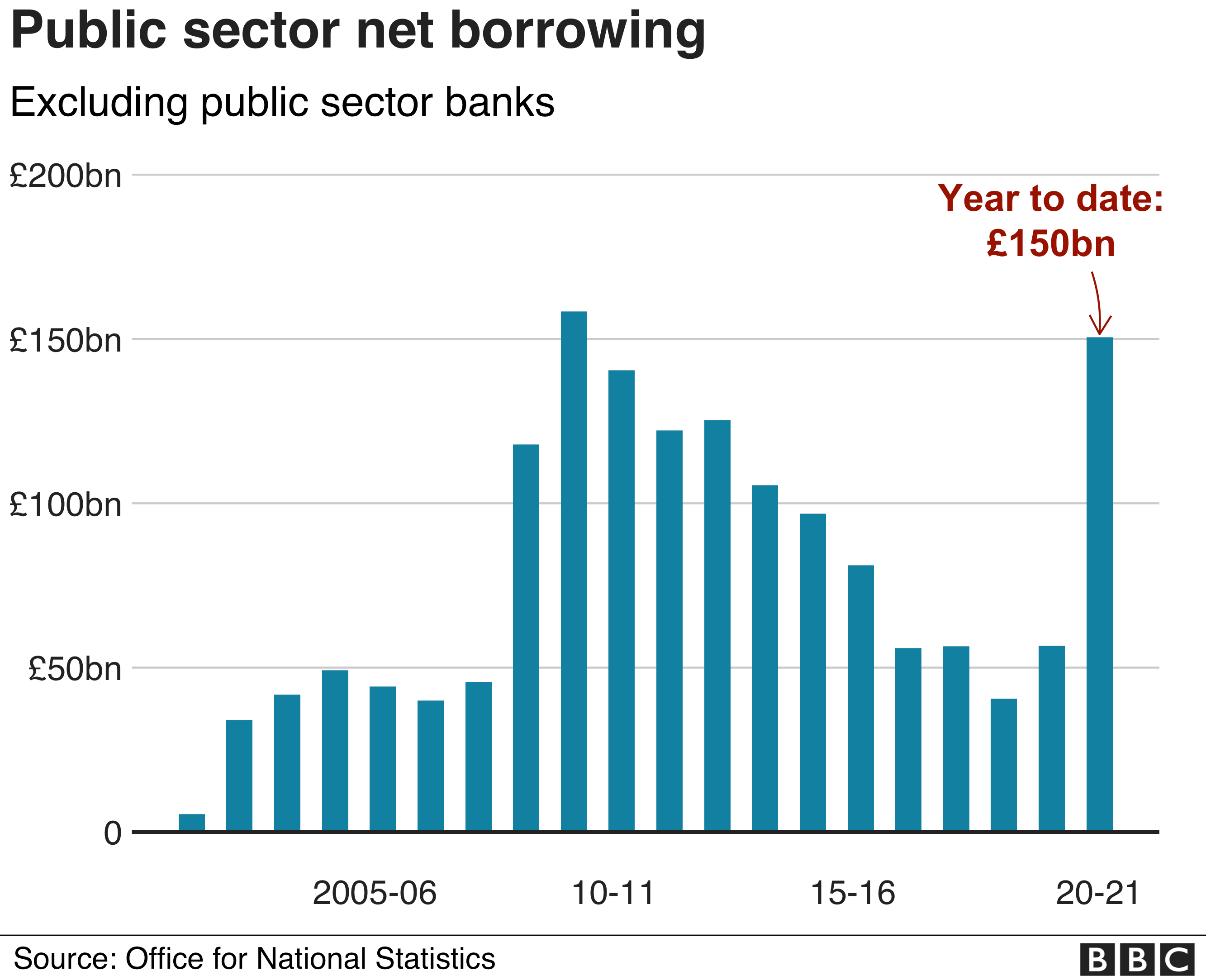 Britain now in debt by £2 trillion, 100% of GDP – bank collapse, QE. The UK's national debt tops £2 trillion, and passes 100% of the country's GDP for the first time in over 50 years – The UK's government debt has hit £2 trillion ($2.6 trillion) for the first time in history after policymakers doled out "extraordinary" fiscal support during the pandemic this year. Britain's debt has exceeded 100% of economic output for the first time since the 1960s, the ONS said. The news comes about a week after the UK officially entered into recession as economic output dropped 20.4% in the second quarter. The UK's government debt has exceeded £2 trillion ($2.6 trillion) for the first time in history, according to data released by the country's national statistics authority on Friday. That indicates Britain's debt has exceeded 100% of economic output for the first time since the 1960s, the ONS said. This month, the UK officially entered recession for the first time in 11 years as gross domestic product fell 20.4% in the second quarter. COVID-19's severe impact on public finances showed that the £150 billion ($197 billion) borrowed in the first four months of the 2020 financial year almost tripled the £56 billion ($73 billion) borrowed throughout the entire previous financial year (April 2019 to March 2020).  The figures reflect a high amount of government borrowing to support businesses and individuals against the economic downturn caused by the coronavirus. The £26.7 billion ($35.2 billion) that the government borrowed in July "was the lowest monthly borrowing figure since March as fiscal support started to unwind," said Ruth Gregory, senior UK economist at Capital Economics. "Nonetheless, it is another huge sum and pushes borrowing in the year to date to £150.5bn."…
Hashem Abedi, brother of Manchester bomber, sentenced to life imprisonment: Libyan Islamic Fighting Group and MI6; Daily Mail article – Istanbul father – Manchester Arena suicide bomber Salman Abedi's father who was arrested and then disappeared after the attack 'is tracked down living in Istanbul'. Ramadan Abedi was captured by police in 2017 just hours after his son's attack. Is now receiving medical treatment in Turkey's Istanbul according to sources – 23 March 2020 The father of the Manchester Arena terrorists, who was arrested in Libya following the bombing which killed 22 people, is receiving medical aid in Istanbul. Ramadan Abedi, who was captured by police in 2017 just hours after insisting his son Salman Abedi was not behind the suicide bombing in the UK, has been regularly visiting the Turkish capital for treatment, The Daily Telegraph has revealed. While it is yet unknown what the father is being treated for, sources told the paper that it is being paid for by the Libyan government who he previously worked for as a civil servant. Following the Manchester Arena blast in 2017, which saw Abedi's son Salman detonate a shrapnel-loaded bomb at a Ariana Grande concert, the father, who fled Tripoli in 1993 before claiming asylum in the UK, and his youngest son Hashem, 22, were arrested in Libya. The terrorist's father, who returned to Libya from the UK after Gaddafi was overthrown in the country's 2011 civil war, was quietly released without charge by Libya's Special Deterrence Force, a militia group, and disappeared. However, the father, has now been tracked down by a local Libyan source who told the The Telegraph that he is often seen in Tripoli and has been visiting a hospital in Istanbul for unknown reasons….
Dawn Waddy on Sky about suspicious woman next to her at concert. Was bomber's accomplice in the crowd on night of attack? Concertgoer tells of 'suspicious woman smirking to herself' at Ariana Grande concert. Police are currently trying to track down members of suicide bomber's network. Investigators believe he had help making his bombing and planning the atrocity. A mother who was in the crowd with her daughter saw a suspicious woman. The woman 'was alone and kept looking at where the explosion later happened'. A mother has told of a suspicious 'smirking' woman at the Ariana Grande concert who disappeared moments before the bomb went off, killing 22. Dawn Waddy twice reported the woman to ShowSec security after she sat on her own looking in the direction of where the explosion later happened. The claims emerged as police carry out a series of raids as they try to track down any accomplices of suicide bomber Salman Abedi. – Ms Waddy, who was at Monday night's concert with her daughter Holly and a friend, said her friend first became concerned about the woman's behaviour. She told Sky News: 'I got suspicious myself and my friend, who was sat next to her told me; "I don't like this". 'She was fidgeting with her zips and had her hands in her jacket and it put you on edge. 'I told [ShowSec] security and they informed a high security. They were up and down the stairs where she sat discreetly looking at her.' Ms Waddy said the woman became more agitated during the evening and left shortly before the bomb went off. Investigators fear bomber Abedi may have been part of a network of extremists and police and security services are examining whether the group have another bomb…
Covid 19: former BBC Anna Brees website – Greg, a company director, on Covid 19; Hector Drummond Magazine reader and contributor Christopher Bowyer has done some Covid-19 test result graphs. The last one is particularly relevant to the current state of play, so please read to the end. (All graphs can be clicked to enlarge.) Christopher notes that: With the testing graphs, the https://coronavirus.data.gov.uk website has been redone, so now you can only download one lot of data at at time, rather than all the data in one big .csv file as before. So I have just done three graphs from the new website, one of positive tests in England, one of Eng hospital admissions, and one of hospital admissions per 1000 tests. First up we have the graph of daily Covid-19 positive tests (by specimen date), for England, with a 7-day average trendline (the thick line). The last graph is really interesting, as from mid-April to the last week in June the 7-day average has been fairly consistent, between 300 and 400 admissions per 1000 positive tests. But since the last week of June, probably due to the increased testing, the admission rate has fallen sharply, from 375 per 1000 positive tests to less than 100 per 1000 positive tests. This might help put the recent media/government hysteria and fear of a 'second wave' into context, by showing that the small increase in cases (due to the ramped-up testing) has not caused a similar spike in hospital admissions, they have continued to fall.
Richie Allen interviewing smeared anti-MMR vaccine researcher former Doctor Andrew Wakefield, about how 15% people may react very badly to vaccines; '1986 The Act' documentary.
Anonymous local dentist whistleblower on the over reaction to Covid 19; Dr. Taber at state hearings on Covid 19 in Nebraska.
Second Nuclear Power Station planned in Bradwell-on-Sea: Jean Allen, Chair of Bradwell-on-Sea Parish Council, discusses the local opposition to this plan. Plans for new Bradwell nuclear power station open for public consultation. People in Bradwell-on-Sea in Essex will get to have their say on plans for a new nuclear power station from today. A 12 week public consultation is starting on proposals for Bradwell B – a twin reactor on the same site as a power station which stopped operating in 2002. The consultation will include fifteen exhibition events across Essex which will give local residents the chance to review the proposals. We are excited to share our early plans with the community, and to hear ideas on how to deliver this project to capture the huge opportunities that Bradwell B will bring to Essex, whilst also supporting the objective for the UK of net zero carbon emissions by 2050. The Bradwell A nuclear power station still sits on the shores of the Blackwater estuary. CEO of the Bradwell B project, Alan Raymant, is confident that building a new power station will bring a lot to the area….
'I wear my face mask in the car' song by Media Bear.
Radio4All download pages
BCfm audio file – [right click to download]
Radio4All audio file – [right click to download]
Complete 190 minute show – [right click to download] 
Second hour International News Followed By Investigative reports:
Piracy! Iranian tankers travelling to Venezuela seized by US: U.S. Seizes Over One Million Barrels Of Iranian Petroleum From Four Tankers Bound For Venezuela – August 14, 2020 – The U.S. has seized Iranian petroleum bound for Venezuela aboard four tankers near the Strait of Hormuz, enforcing a forfeiture order aimed at both Iran's Islamic Revolutionary Guard Corps and the Caracas government, the Justice Department announced Friday. Roughly 1.116 million barrels of fuel was confiscated from the foreign-flagged vessels M/T Bella, M/T Bering, M/T Pandi and M/T Luna, a Justice Department statement said, adding that the seizure took place "with the assistance of foreign partners." The cargo was intercepted on Wednesday, under a warrant issued by a U.S. District Court over a July 2 complaint seeking the forfeiture of all petroleum products aboard the vessels. The property is now in U.S. custody, the Justice Department said. According to The Associated Press, quoting unnamed U.S. officials, no military force was used in the seizure of the cargo, and none of the ships was physically impounded. Instead, U.S. officials threatened ship owners, insurers and captains with sanctions to force them to hand over their cargo, the AP reported. In a statement Friday, State Department spokesperson Morgan Ortagus described the cargo as gasoline and said if the forfeiture is successful in U.S. courts, the proceeds could "support the U.S. Victims of State Sponsored Terrorism Fund instead of those engaging in terrorism, like the [Islamic Revolutionary Guard Corps]." It wasn't clear where the vessels, all four Liberian-flagged, are currently located, as none appears to have transmitted collision-avoidance beacons in several weeks, according to the site MarineTraffic.com. Last year, the Trump administration declared Iran's Islamic Revolutionary Guard Corps to be a terrorist organization. It has also stepped up pressure on the government of Venezuelan President Nicolás Maduro….
Coup in Mali – independence for African countries after WW2. Mali troops plan 'transitional' gov't; Africa bloc to send envoys – Coup leaders say 'transitional' president from civilian or military ranks to be appointed as ECOWAS plans delegation. – France will pursue its military operations in Mali against Islamic fighters despite the ousting of the country's president two days ago by a coup, the French armed force minister said on Thursday. "The Barkhane operation, asked for by the Mali population and authorised by the U.N. Security Council, continues," Florence Parly said on Twitter.
Trump sanctions against Iran – Trump Attempt to Sanction Iran Sparks Outrage, Sets Up Collision With Allies – Several countries expressed outrage Thursday at President Donald Trump's demand that the U.N. Security Council reimpose devastating sanctions against Iran for violating a 2015 nuclear agreement, even though the Trump administration walked away from the deal two years ago. The United States is planning a new diplomatic line of attack on Iran after a resounding defeat in the U.N. Security Council. Having lost its long-shot bid to indefinitely extend an international arms embargo on Iran last week, the Trump administration is poised to call for the re-imposition of all U.N. sanctions that had been eased under the 2015 nuclear deal from which the U.S. withdrew two years ago. Known as "snapback," the provisions within the original agreement allow for signatories to put back in place international sanctions against Iran if it were to violate the deal, as Trump told reporters Wednesday that Iran had. Secretary of State Mike Pompeo traveled to New York on Thursday to begin informing Security Council members that they must now impose all of the sanctions that were lifted as a part of the deal brokered by the Obama administration. The move sets the U.S. up for a collision with the other permanent members of the Security Council, as well as Germany. Those countries have questioned the legality of the Trump administration's move as they to struggle to maintain the only international agreement governing Iran's nuclear program. And it remains unclear how the U.S. could unilaterally impose the U.N. sanctions. "The U.S. cannot trigger snapback mechanisms after its withdrawal from the JCPOA," Chinese Foreign Ministry spokesman Zhao Lijian said in a tweet, using an abbreviation for the Joint Comprehensive Plan of Action, the formal name for the accord. Zhao added that China opposes U.S. attempts to impose sanctions against Iran unilaterally and demanded the U.S. abide by the U.N. resolutions, "fulfill obligations and respect the rights and interests of others." The new sanctions would also extend the arms embargo on Iran. The Trump administration has unsuccessfully lobbied the U.N. in recent weeks to extend the current embargo, set to expire in October. The American delegation failed on Friday to secure enough "yes" votes within the Security Council to support the measure, with only one other country, the Dominican Republic, supporting the U.S….
Deal between Israel and UAE. UAE recognition of Israel: Whither the Arab and the Muslim world? An agreement to establish diplomatic relations between the United Arab Emirates and Israel and a Saudi-Pakistani spat over Kashmir coupled with feuds among Gulf states and between Turkey, the kingdom, and the Emirates drive nails into the notion that the Arab and Islamic world by definition share common geopolitical interests on the basis of ethnicity or religion and embrace kinship solidarity. The UAE-Israel agreement weakens the Palestinians' efforts to create a state of their own but their criticism of the UAE's move to become the third Arab country after Egypt and Jordan to officially recognise the Jewish state is based on a moral rather than a legal claim… The establishment of diplomatic relations strengthens the UAE's position as one of the United States' most important partners in the Middle East and allows Israeli Prime Minister Binyamin Netanyahu to argue that his hardline policy towards the Palestinians does not impede a broader peace between the Jewish state and Arab nations… Netanyahu had pledged to annex parts of the West Bank on 1 July but has dragged his feet since then because the Trump administration, while endorsing the principle, opposed any tangible move on the ground. Trump feared that annexation would have pre-empted his ability to claim some success for his controversial Israel-Palestinian peace plan…
Protesters in Israel want Netanyahu to resign. Thousands return to streets in Israel urging Netanyahu to resign – Protesters clash with police outside the residence of embattled prime minister, who is facing corruption allegations. – Thousands of demonstrators have returned to the streets of Jerusalem calling for the resignation of Israeli Prime Minister Benjamin Netanyahu over allegations of corruption and his mishandling of the coronavirus pandemic. Protesters were seen clashing with police late into the night on Saturday and early on Sunday outside the residence of the embattled prime minister, who had recently clinched a historic diplomatic deal with the United Arab Emirates. Images from news agencies and social media showed several demonstrators being dragged by police as anti-Netanyahu protests continued for the eighth week. According to reports, some of the protesters had also attempted to march toward the residence of Israeli President Reuven Rivlin but were prevented by police. Haaretz newspaper estimated that as many as 50,000 Israelis protested across the country on Saturday…
Managing CEO Editor and friend of mayor Marvin Rees Pat Hart has a new BCFM politics show – 'The Bristol Agenda' – they discuss the Beirut explosion and Belarus elections, how well do they do?
EU rejected Belarus vote and may impose sanctions. EU rejects Belarus vote result, warns of imminent new sanctions The EU sanctions will hit 'a substantial number of individuals responsible for violence, repression and election fraud'. The European Union has rejected the result of the disputed Belarus election, saying President Alexander Lukashenko's victory was neither free nor fair, and warned of imminent fresh sanctions against his government. After Wednesday's emergency video summit, EU Council President Charles Michel told the people of Belarus the bloc stood "by your side" as unprecedented protests against Lukashenko entered an 11th day. German Chancellor Angela Merkel called for national dialogue in Belarus – including Lukashenko, who has ruled for 26 years – to find a peaceful way out of the crisis. The EU has been working on a new round of sanctions against Belarus, targeting those involved in allegedly fixing the August 9 vote and in the bloody repression of protests, which have shaken Lukashenko's grip on the ex-Soviet republic as never before….
Joe Biden acceptance speech. Tulsi Gabbard taking on Kamala Harris. – The Great Reset – Klaus Schwab from Davos. 'Killing the Host' book by Dr. Michael Hudson – economic lessons for 2020. – Mario Savio on the operation of the machine and privatisation of education. 
'Coup 53' new documentary about the CIA and MI6 led plot against Iran's PM: Jon Snow interviews the director.
Multi-generational abuse in the UK. Shocking 1989 Australian documentary censored from YouTube – ABC '60 Minutes' 1989 – Black masses, satanism, human sacrifice and child sacrifice in Britain. 

Radio4All download pages
BCfm audio file – [right click to download]
Radio4All audio file – [right click to download]
Complete 190 minute show – [right click to download]
Full interview with…